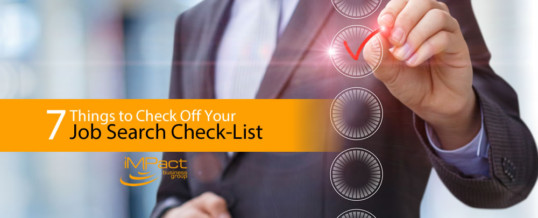 The process of finding a brand new job can be quite time consuming and frustrating. To make sure you don't miss any important steps in the process, here are 7 things you should make sure are checked off your list to do:
Make sure your resume is up to date
Your resume is your first impression with a hiring manager. Make sure it is up to date, and reflects your job history and experience. Before submitting your resume, make ...
Continue Reading →