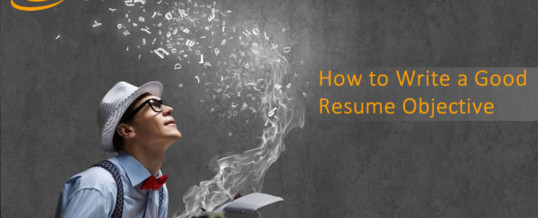 The summary, or objective is an optional resume section. There are some differing thoughts on the objective on a resume. Some think it's outdated and some that it's unnecessary. But a well-crafted objective that focuses on your skills and objectives can make your resume stand out.
There is one occasion when you'll definitely want to consider using an objective:
When you're making a career change, and you want to explain that you're making a change and why your skills align with the job you're applying for.
Even though some think that objectives are outdated and not needed, it doesn't mean that it's the case 100% of the time. If you're going to write one, be sure to consider the following:
Know what your objective is before you start writing
You need to be short and to the point, and explain where you've been and where you want to go.
Offer the company value
Many job seekers make the mistake of writing about what they want. You need to tailor it directly to the hiring manager and explain why what you have to offer will meet the needs of the organization.
Customize your objective
You'll need to do your research and make sure for each resume you send out that the objective is specifically tailored to the hiring manager
Make sure your objective adds value to the person reading your resume or it's just a waste of space, and better left off your resume. Explain why you're a fit for the position. If so, by all means use it. If your objective adds up to something in the line of "Seeking challenging ABC position where I can utilize my skills and experience" then you're better off leaving it out. "To leverage my 10+ years of computer networking, team management and leaderships skills in an IT Management role at a growing technology startup" shows off your skills and how you plan to transition them into your new role.
While some say that a resume objective is not needed; there's no rule one way or the other. Focus on what will work for you, your experience and your resume. If you are able to write a good one that's going to help you advance your application, by all means, go for it.