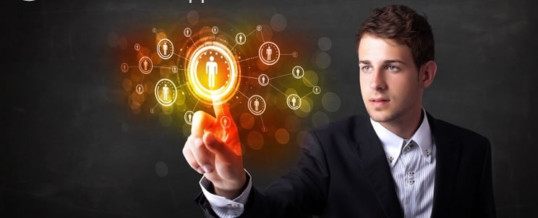 A majority of job openings are never advertised or announced publicly. This is known as the "hidden job market". To get access to these jobs, you will need to go beyond the usual job boards. This is especially true for higher level jobs. To get started, go through your social media accounts, address book, business cards and start making a list of names to contact. You'll be surprised at how quickly it grows. Here are three ways to network and connect with people who can help you in your job search.
Informal & Organic Networking: Contact your friends, family, neighbors, former co-workers and everyone that know that you are looking for a new job, and what you are looking for. You might be surprised by the people they know. Contact people by phone, email, LinkedIn or even when attending a party or family gathering. You never know when you might meet someone who can be of assistance. The people in your network may be able to give you job leads and offer advice and information about a specific company or industry, as well as introduce you to others so you can expand your network. Even if the networking is informal or organic, it should still be structured and organized. Make sure to make punctual follow-ups part of your plan.
Formal Networking: Go to a business social or an association meeting or event. Use websites like Meetup.com to find networking events in your area. Are you a Network Administrator? Seek out events where other IT professionals are meeting. You can also contact your local Workforce Development agency, chamber of commerce and check their calendars for various networking events. Don't forget to have your business card and/or resume with you. If you are uncomfortable in social settings and with networking with strangers, here are a few simple tips:

Plan a few ice breakers ahead of time. Easy questions such as "May I join you?" or "What brings you to this event?"
Ask for an introduction. See if the person organizing the event can help introduce you to someone you want to meet.
Practice ahead of time. Strike up a conversation with co-workers you normally don't talk to, or other people you come across during the course of the day.

Social Networks: One of the best ways to get your foot in the door is with a great referral. Research your connections, and their connections. Ask about specific people you'd like to meet to see if they can introduce you. You can also network backwards. Start with a job or company you're interested in, and use LinkedIn to find out who you're connected with in the company who can refer you. Make sure that all your social networks are updated and are reflecting your mission to find a new job.
With effective networking, aim to turn a handful of great contacts into dozens of contacts in a few weeks. Stay organized, keep track of who you've talked to, and make sure to follow up, just as you would after a job interview. Getting referred drastically increases your chances of being interviewed and getting a better job over applying directly.