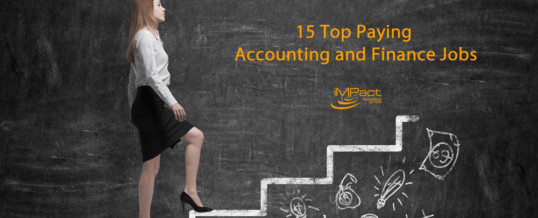 Vice President, Finance
Direct financing strategies, analysis, forecasting and budget management. Direct all aspects of accounting operations such as receivables, payables, payroll and financial reporting.
Skills: Strategic Planning, Risk Management / Risk Control, Senior Financial Management, and Financial Modeling. Most people in this job have more than five years' experience in related jobs.
Median salary: $132,702
Education level: Master's in Accounting, Business Administration or Finance.
Chief Financial Officer (CFO)
Chief financial officers (CFOs) oversee the financial operations of their companies and provide leadership and focus to accounting and finance departments to ensure that they operate efficiently and comply with applicable laws and company policies. Their work is essential to project a favorable company image while saving money in every way possible.
Strong computer skills to create calculations and reports, advanced knowledge of accounting, budgeting and finance.
Median salary: $128,815
Education level: Bachelor's Degree in Finance or Accounting and years of prior experience.
International Tax Manager
Analyze and determine alterations in exchange rates. Record profits and losses from variations in exchange. Review tax laws and regulations for different countries. Establish strategies and business models to reconcile the regulations of other countries
Median salary: $111,691
Education level: Master's degree in Business, Accounting or International Finance
Finance Director
The finance director usually works under the VP of Finance and is commonly a stepping stone to becoming a CFO. The Finance Director directs financial policies for companies and groups, oversees all financial functions including accounting, budget, credit, insurance, tax and treasury. Financial Modeling, Strategic Planning, and Forecasting
Median salary: $110, 824
Education level: Master's degree
Corporate Controller
In a smaller company, the Controller and CFO might be the same person. In a larger organization the controller is the expert manager making sure that the work in billing, budgeting and tax preparation get done.
Median salary: $92,952
Education level: Bachelor's/Master's
Cost Accountant Manager
Cost accountants focus on analyzing the costs of producing a product, and the price it needs to be set to make a profit.
Skills: Strong analytical abilities, understanding of all the economic forces that determine cost and value. Budgeting, develop cost control procedures and policies, cost statements.
Median salary: $84,026
Education level: Master's degree or Bachelor's degree and several years of experience.
Senior Financial Analyst
A Senior Financial Analyst reviews the finances of a company and makes recommendations for how the company can lower their costs and improve their financial situation. They lead a group of financial analysts who work with the money the company they work for is spending and making in all areas of the business. They report to the Director/VP of Finance or CFO.
Median salary: $77,712
Education level: Bachelor's/Master's in management, accounting or business administration.
Assistant Controller
An assistant controller can typically be found in larger organizations and reports to the controller. An assistant controller is more directly working with the different departments.
Solid knowledge of accounting and finance principles and processes (budgeting, financial closure, reporting etc), data analysis, well-organized.
Median salary: $71,200
Education level: Bachelor's degree, and CPA preferred
Accounting Manager
An accounting manager develops and implements systems for gathering, analyzing, verifying, and reporting certain types of financial information.
Prepare financial information, submit reports, examine financial data, lead accounting teams.
Median salary: $68,107
Education level: Bachelor's/Master's
Compliance Officer
A compliance officer makes sure a company is abiding by all relevant company, state and federal regulations. Violating regulations, laws and ordinances can lead to large fines, so most large corporations  have a compliance officer employed.
Develop risk management strategies, conduct reviews and audits, internal investigation of compliance issues.
Median salary: $65,835
Education level: Master's
Compliance Manager
Compliance managers work closely with the compliance officer and work on a company's legal, management, and compliance issues. In a large organization the Compliance manager will work with the compliance team and report to the compliance officer.
Design and implement compliance programs, policies and practices. Follow laws and regulations and present compliance reports to management.
Median salary: $75,691
Education level: Bachelor's
Treasury Analyst
The treasury analyst is the person holding the purse strings, and is in charge of financial activity, managing cash flow, credit, income, asset levels and liability obligations.
Median salary: $55,644
Education level: Bachelor's degree.
Compliance Analyst
Compliance analysts are responsible for ensuring that compliance has been achieved in their organization, both internally and externally.
Median salary: $55,623
Education level: Bachelor's degree
Tax Accountant
Tax Accountants stay educated on changing regulations, making monthly/quarterly tax payments, reports, payroll and other employment taxes. In a big organization they may be working on a team, but some also work individually for their own clients.
They need a financial background, deep knowledge of the taxation process and tax law to effectively communicate in simple language to their clients.
Median salary: $55,249
Education level: Bachelor's degree
Salary numbers from PayScale.com are US average and may vary between different markets.
If you are seeking career opportunities in Accounting & Finance, or our other core areas: Information Technology or Engineering, please view our job board for available opportunities, or click the banner below to submit your resume for consideration.