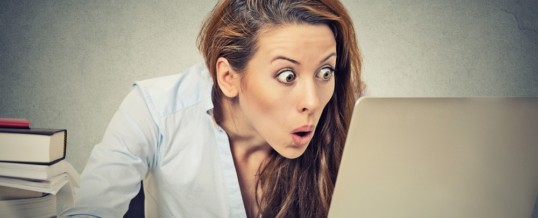 Is your company investing the time to write a great job description? If the answer is no, then we have good news for you. Most companies don't, so it's a great opportunity to stand out and keep the attention of the candidate you are really after.
Write a compelling introduction that will grab their attention. Avoid starting out your job posting with a long paragraph about your company. Candidates will find that on their own. That's what your LinkedIn Company and career pages are for.
Be conversational and direct. You want the candidate to think "Yes, that's me!" Write it just like you would say it in person. Use "you" instead of "the ideal candidate".
Avoid using vague descriptors such as "sometimes" and "often". Be specific about what your potential candidate should expect.
Drop buzz words such as "rock star" and "ninja". Use words and language that actually matches what job seekers are searching for.
Include a definition of success & top performers. What are some key success indicators for the role, and how do you measure success?
Bullet points: If part of the content can be broken into bullet points instead of a block of text, this will make it easier to read and digest.
Write a simple explanation of duties. List a few bullet points describing what a day in the life of this role will look like. Include a breakdown of tasks by percentage.
Provide a brief look into the future of what this opportunity could lead to with excellent performance.
Use white space. Increase the line spacing a little bit. This will make the text easier to read, and emphasizes important information. Avoid blocks of text that's difficult to read.
Address the candidate directly; "This job might be for you if…". Help the candidate see themselves in the position by describing what they will be doing in the job role. Ex: "This job might be for you if you enjoy managing large projects across multiple locations".
Keep sentences short, concise and to the point.
Before you post your job, be sure to have others review it. Ask someone who's currently in a similar role either in your organization or outside to review it. Make sure the job description, expectations and required skill sets are realistic. Determine which skill sets are absolute requirements, and which ones are nice to have.
Provide a salary range. You want to make sure you are only reviewing and interviewing candidates who will be happy earning what you are able to pay them. You don't want to waste your time, or the time of candidates who aren't going to accept what you can offer.
Emphasize what makes your organization unique. Do you have a gym in the building? Special employee activities? 401K Contribution. Free pizza on Fridays? Flexible hours? Whatever it is, let candidates know what makes you different from other companies they are considering. Be direct and get into specifics. Don't just say "We have amazing benefits"; detail what your benefits package looks like.
Ask for a referral in the job posting. Maybe the job isn't exactly what the person who's reading it had in mind. But, chances are they know someone who could be a good fit. Ask them to share the job posting, and make it easy to do so with different ways for them to share.