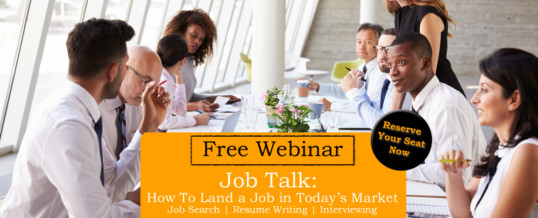 We are excited to introduce our new free monthly webinar series "Job Talk". Join iMPact Business Group's Vice President Matt Peal to get help with your job search.
Topics include:
– Resume tips
– Interviewing tips
– Common job search mistakes to avoid
During this event, we welcome and encourage your participation. What challenges are you facing in your job search? Not sure if your resume is properly optimized? Getting ready to prepare for an interview? Bring all your job search related questions and we will do our best to answer all of them. Can't attend live? No worries – complete the registration and we will send a link to the recording after the webinar. You can also submit your questions on our Twitter page using #ImpactJobs and we will answer them during the webinar.
Date: January 18, 2018
Time: 1:00 – 1:30pm
Cost: Free