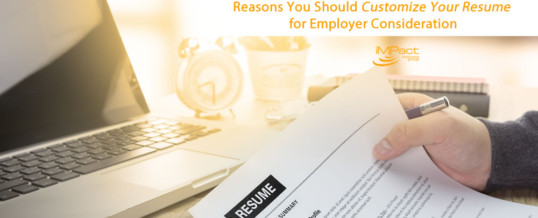 Many job sites now allow users to "quick apply". Just click a button and your resume is in the hands of a recruiter or hiring manager. Unfortunately, it's probably just moments away from being greeted with the click of a delete button. However, by taking a few extra minutes to customize your resume, you can place yourself ahead of most other applicants.
Is your resume relevant to the position?

Carefully read through the job description, and ask yourself if ...
Continue Reading →