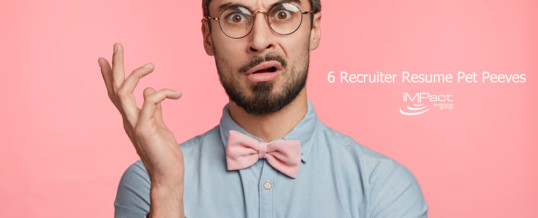 Recruiters receive hundreds of new resumes every week and only a few make it to consideration for one of their available positions. There are a few things that they encounter on a regular basis that will make a resume get discarded to the no pile more quickly. Here are 6 of the top resume pet peeves among recruiters.
Update and refine your resume. Don't just add to it.
Your resume is a living document. It should be ...
Continue Reading →