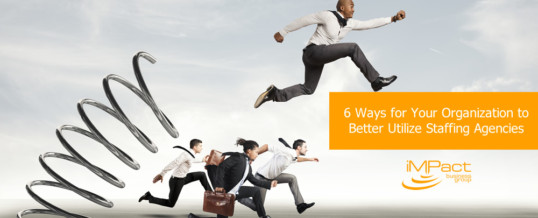 Working with a staffing agency can be a great partnership opportunity for your organization when you find an agency that understands your business and specializes in the type of positions you're trying to fill. Organizations use staffing agencies in different ways depending on their needs. Here are 6 ways you may not have considered that a staffing agency can be a great resource to you and your organization.
Benchmark against in-house candidates
If a staffing agency is offering to ...
Continue Reading →