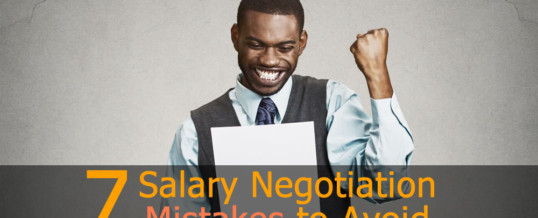 There are many moving parts in the job interview and salary negotiation process. When it comes to salary negotiation, making one or several mistakes could cost you thousands. To help you avoid some of the pitfalls during salary negotiation, here are 7 mistakes you should avoid:
Not doing enough research
Before you can negotiate, you need to come armed with as much information as possible. You can use sites such as glassdoor.com and salary.com to find out what ...
Continue Reading →