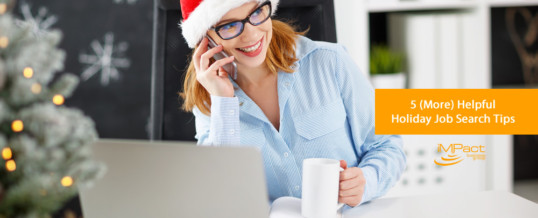 Last year we shared 5 tips for job searching during the holiday season. Although things slow down a bit with people being out of the office, companies are still hiring and posting new jobs, so taking a break from your job search during the holidays is a mistake. Here are 5 additional tips to consider when searching for jobs during the holiday season:
Reach managers directly
Although many people, including hiring manages and decision makers are out of ...
Continue Reading →