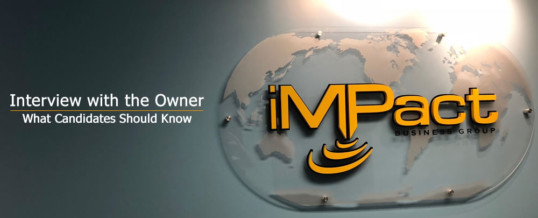 Mike Trewhella is a 25-year veteran of the specialty staffing industry. He formerly served as a Group President of a $1 billion staffing organization and has been an owner of Impact Business Group from its inception 14 years ago.
What makes someone a good candidate for one of iMPact's job opportunities, and what's the best way to engage with a recruiter?

The clients determine the type of candidate that they seek from a technical, personality and communication standpoint. We ...
Continue Reading →