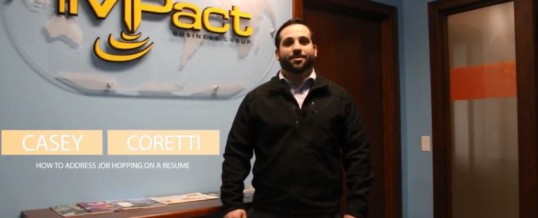 Subscribe to our YouTube page: 
In our recruiter video tip this week, iMPact recruiter Casey Coretti shares some advice for job seekers who have had several jobs in a short amount of time, and are appearing as job hoppers to potential employers.
Resume
Contract jobs
Permanent roles
Recommendations
Company description
What's important to you?
If you'd like to connect with a recruiter about potential job opportunities in Information Technology, Engineering or Accounting/Finance, click the banner below to submit your resume.